Use of space
in the Museum of Capitalism
We offer the possibility to rent our space for artistic, political, or scientific meetings such as seminars, workshops, lectures, and discussions, as well as theatre performances, readings, film screenings, etc. by the day or by the hour.
The room is 148 sq, of which about 120 sq are usable and barrier-free. It is equipped with a projector, screen, sound system, flipchart, pin board, and approx. 40 chairs and has a small bar with hot and cold drinks.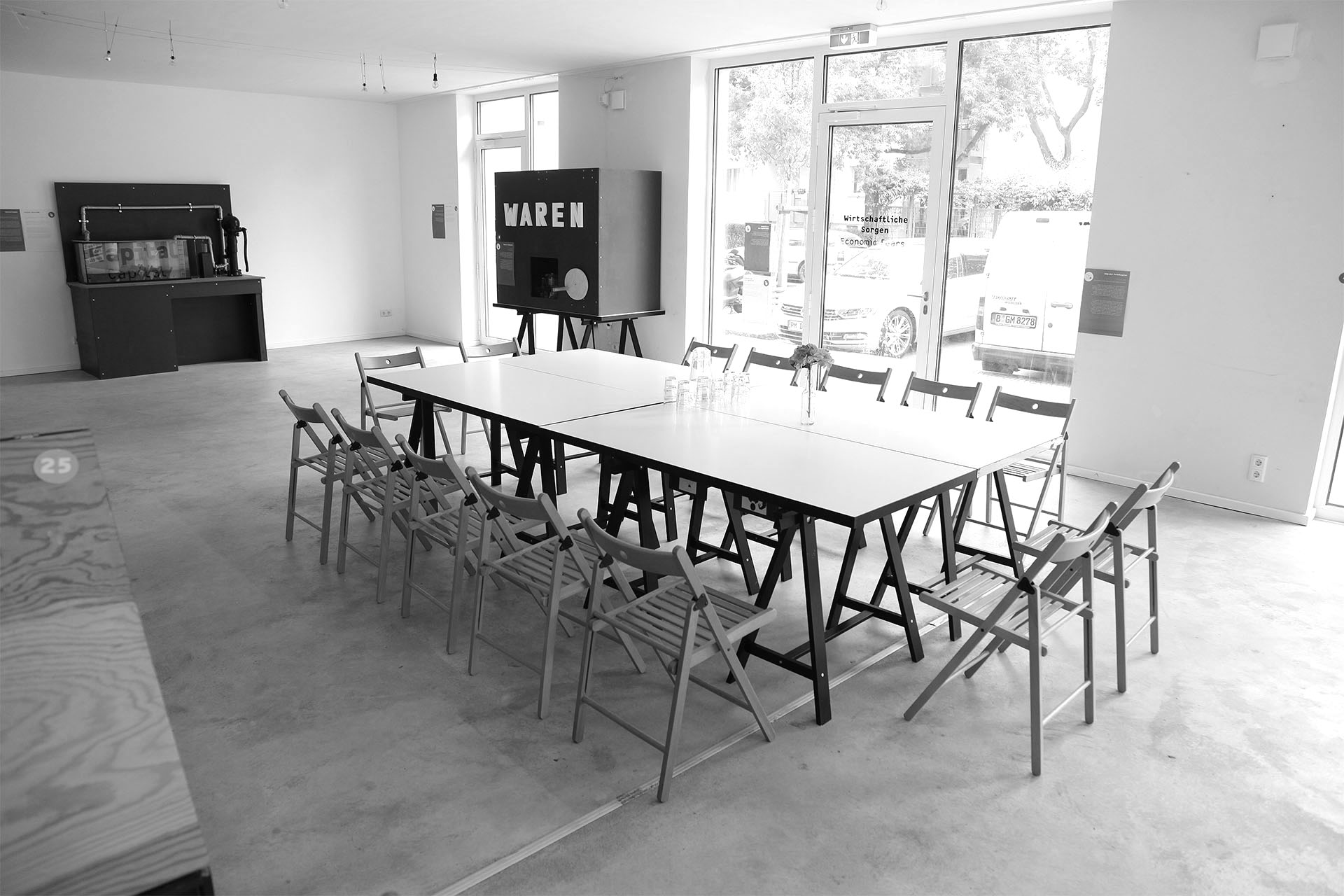 The prices for the use of space vary depending on the project and its financial possibilities. We offer a three-tier pricing model:
• The free use for non-commercial (political) projects
• the normal rate
• the solidarity rate, which allows us to make the space available to other projects free of charge
The use of the room should not fail because of the finances! If you are interested in using the space, please send us a short sketch of your project and we will contact you with a price proposal.
We look forward to your enquiries.
• Event enquiry form
• Room rental form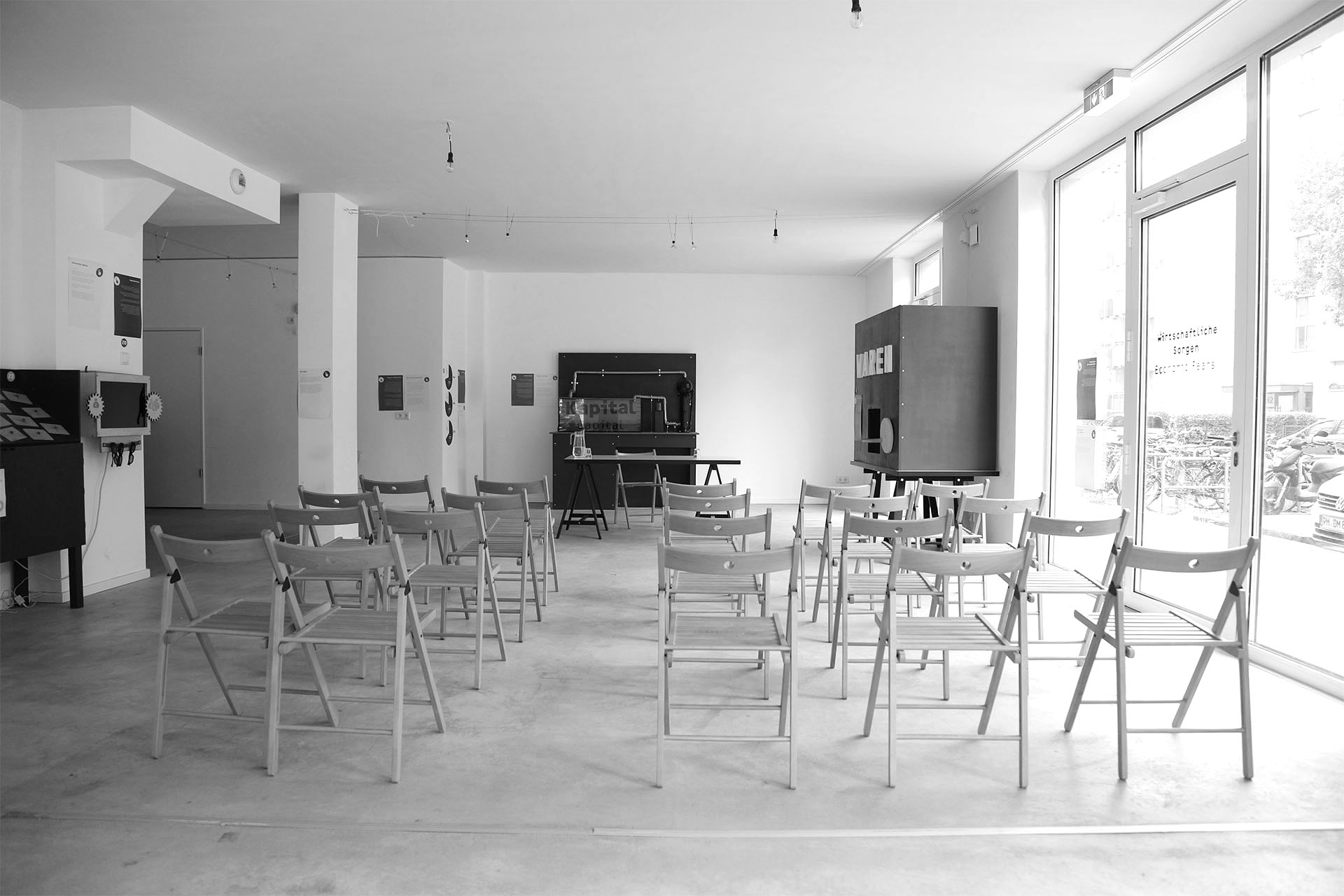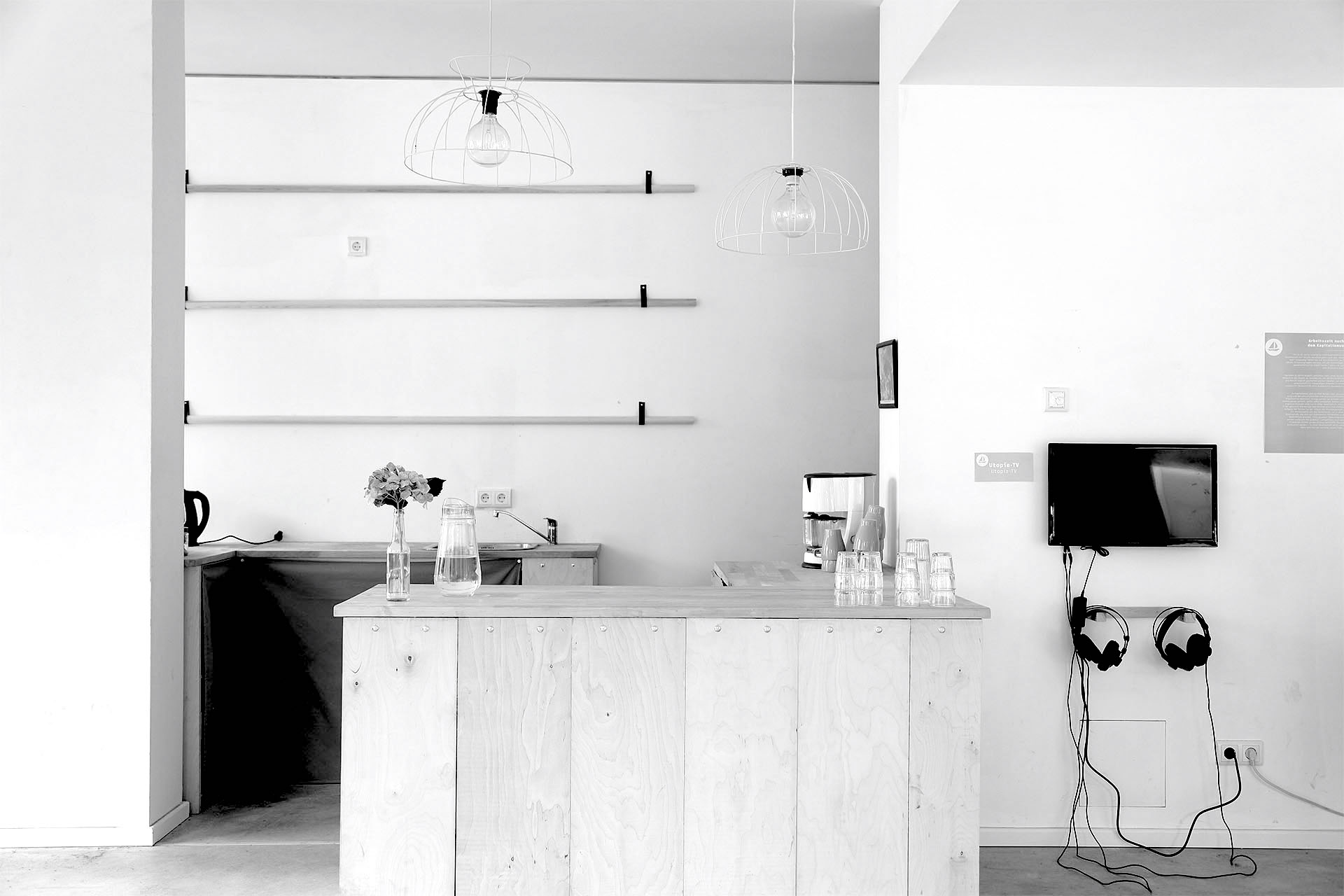 • Assemblies
• Workshops
• Seminars
• Book readings
• Film screenings
• Theater / Performance
• discussion events
• Reading circles
• Group meetings etc.
•Low-barrier access
(no wheelchair accessible WC)
• Bar
• Crockery & cutlery
• Refrigerator
• equipped kitchenette
(without cooking area)
• ca. 40 chairs
• 15 tables (on request)
• 2 beer sets
• Wi-Fi
• Screen
• Projector
• Mixer
• Speakers
• Microphone
• mobile pin board
• Whiteboard
• presentation kit
Köpenicker Str. 172
10997 Berlin