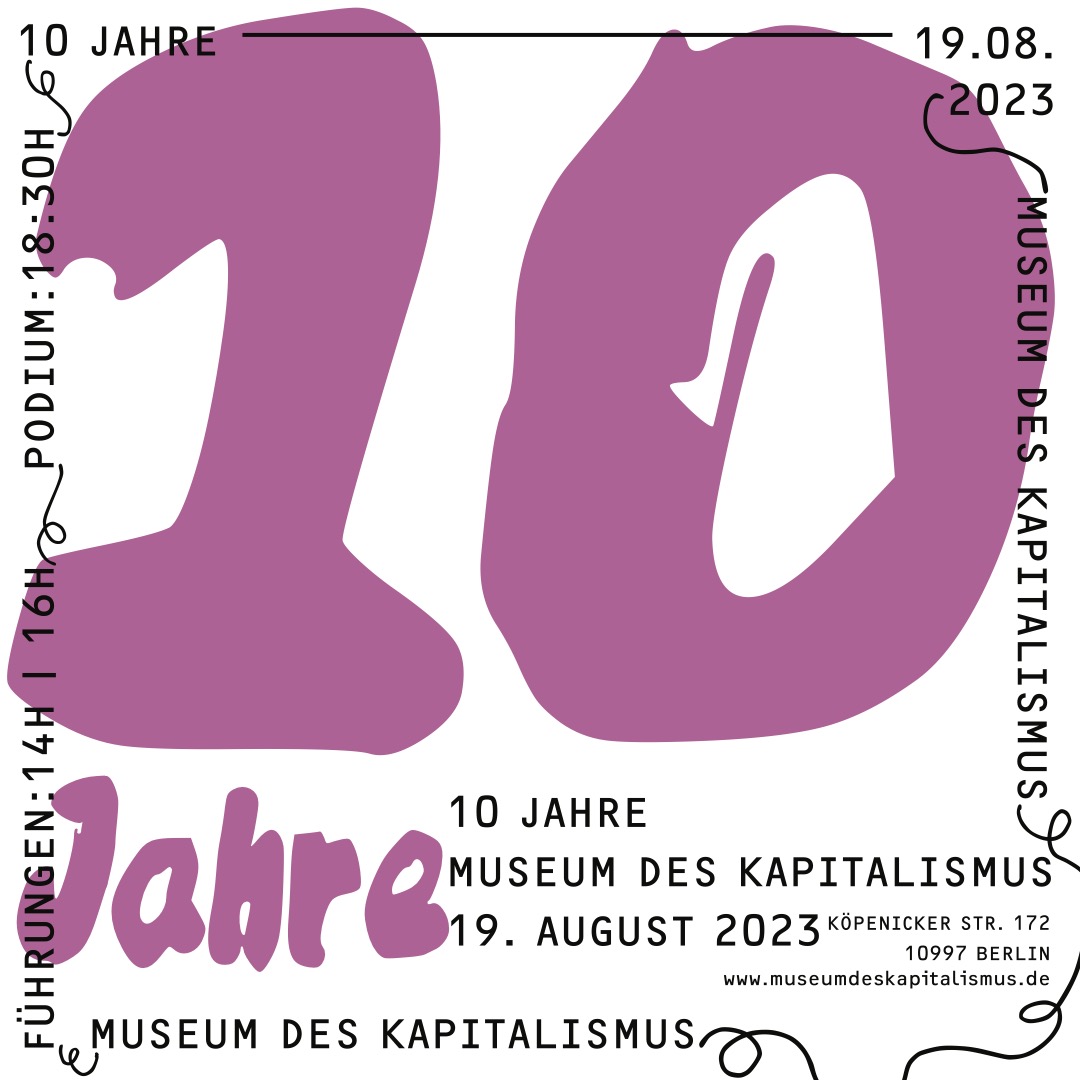 Capitalism  belongs into a museum – 10 Years Museum of Capitalism
A lot has happened in the last ten years, but capitalism still exists. At least it now has a place where it belongs – in a museum!
For ten years we have been organising exhibitions, events, workshops and much more, and during this time many have accompanied us. There have been countless events and discussions.
With all the old and new comrades-in-cime, all those who want to join in the celebration, we toast to a full programme and the next ten years. At least!
2PM & 4PM
Guided Tours:
We offer guided tours of the exhibition for anyone interested.
The focus of the exhibition is on the mechanisms of capitalism.
The guided tours take place at 2pm and 4pm.
6:30PM
Talk & Discussion
From 6:30pm onwards we take a look at the last 10 years of anti-capitalist struggles with

Ines Schwerdtner

, journalist publicist and editor-in-chief of the German edition of Jacobin.
8PM - open end
Party
In the evening want to celebrate! There will be music, finger food, drinks and solidarity posters. Everything for donation to pay our rent. For the next 10 years so to speak!
kontakt (at) museumdeskapitalismus.de
Köpenicker Str. 172
10997 Berlin
U 1 & U3
-> Schlesisches Tor
Bus 165 & Bus 265
-> Eisenbahnstr.